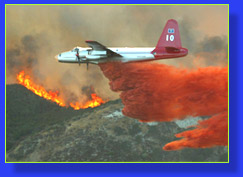 ThistleGreen Technologies Inc. is conveniently located in the Southwestern USA. Specific services we offer include:
Design and FAA approval of aircraft structural repairs.
Design and FAA approval of aircraft structural modifications.
Preparation of structural substantiation reports ("Stress Analysis").
Preparation of FAA STC documentation including certification plans, compliance tables, etc.
On site damage assessment and liaison support for aircraft repairs and modification programs.
Certification management and engineering management.
Structural testing - designing, performing and FAA witnessing.
Development of process specifications, drawing standards and engineering document procedures.
Rapid decompression analysis.
Representing customer's interests at meetings with regulatory authorities, OEMs, etc.
ThistleGreen Technologies Inc. is a small business under the definition of CFR Title 13 Volume 1 Chapter I Part 121. This keeps our overhead costs low and responsiveness high. We maintain links with a powerful network of associates that team with us when necessary for larger projects with broad scopes.